Let me welcome Reverend Charles Tandoh, who agreed to have a short interview with us, explaining why he thinks printing chess sets in Ghana helps the local community and how he plans to expand the factory to be self-sufficient, producing quality chest sets from plastic waste to the world. This is Meredith from Opening Master. The biggest human quality chess database with 9.6 millions  official chess games, sharing the chess wisdom, education, and great stories around the world.
Last month, our first chess sets were printed in Ghana. This is symbolic because it's most likely a novelty. The Royal Ladies of Klean Afrique 64 with technical support from M.I.T. alumni, empowered by the New York Charity Foundation - The Gift of Chess made this a reality. Said with humble voice, ordained minister of the Gospel, Ghana Lawyer, International Chess Federation organizer and coordinator, and the Gift of Chess representative in Ghana.
 Meredith: Let's talk about your life in Ghana. Finding the purpose in life through chess and charity. Kids who cannot afford chess sets and 3 D chess sets, you are printing from plastic waste in your factory. Charles, it is very nice meeting you.
Charles: Nice meeting you Meredith. My name is Charles Raymond Tandoh, from Ghana, West Africa. I am an ordained minister of the Gospel, a lawyer and a social worker. I consider myself to be an entrepreneur and I happen to be the Gift of Chess Ambassador to Ghana. Now, presently, I'm involved to get out my team here in chess production at Klean Afrique 64 Company Limited.
We produce chess sets. Using 3D printing, but it is a hope to scale production by using injection molding technology that can produce en Mass and supply not only the Ghanaian community by the whole of the African continent and beyond.
Meredith: Wow. Very inspirational. Charles, I must say you are truly dedicated. I was wondering how many women are currently working in the print shop, and how many would you like to employ by end of this year? How did you come up with the idea?
Charles: Currently there are three young ladies directly involved in the printing at the shop. However, there's a four who happens to be the Akira, so I would say four women involved, three directly, one indirectly as to how the company came about this idea. Of empowering women.
It is the company's philosophy and the people directly involved in the company have the same mindset that it is right to take a preferential option for the girl child in sync with the Millennium Development goal three, we seek to promote gender equality and empower women. In our case, a girl child. We Klean Afrique see to be a allowable vision and also in tandem with our personal philosophies, and that is why we engage these young ladies.
Yeah. Secondly, I personally saw the contribution my mother made in my life as a single mother, and I think that I owe it as a moral obligation to create opportunity for other ladies.
Download Opening Master and donate to Gift of Chess
You can too own the biggest OTB chess database in the world with more than 9.6 million human chess games, carefully updating each month with the latest games played. If you cannot find your official FIDE registered games inside, please let us know. If you enter coupon code during your OM GOLEM purchase "giftofchess" during your checkout you will get 20% discount and another 30% will go to Gift of Chess Charity to support and build chess sets in Africa.

Meredith: Lovely. I love the idea about women empowerment with chess. Our audience would love to hear about how did you meet the Gift of Chess charitable foundation from New York and how it is working with co-founder Russell Makofsky. How many chess sets are you printing now and what is your goal within five years?
Charles: So I was introduced by Phylis Ngigi, the lady we call the Iron Lady from Kenya. She's a global director of the Global Outreach and I also met Russell Makovsky and met Tyronne. It is our goal that within the next five years we should be able to scale production to be able to produce a million chess sets to save the chess community.
Meredith: Coming to the end of our short interview, why do you think chess can help young kids across Africa finding their purpose? What is special about playing chess at Young Age, and what would you recommend to schools or parents?
Charles: I seriously think that chess should be introduced to school children and to parents because the benefits of chess are immense.
Chess helps want to be a critical thinker.  Chess helps you to be a good planner. It helps you to be strategic.  Now, these are things that we need for development in Africa. And I think that chess should be introduced by way of policy to enter every school. It'll  encourage our children to be good planners, good strategists, help them to set goals and achieve those goals.
 Chess helps them to work together in teams and also to find solutions to problems that conform them. Day and day. So chess will help children to be to think outside the box. Chess helps in critical thinking. It makes them goal oriented, helps them make plans and to stick to those plans and should they feel chess teaches you to try again.
Chess teaches them teamwork, how to work together to achieve their goals and I think that parental support is crucial.  Without parental support or the support of a guardian, a child can go only so far.  But with parental support, I think our children will excel not only in chess, but whatever enterprise lady has gone to do.
Meredith: Thank you Reverend Charles for this interview. I really appreciate talking with passionate and good people who mean well for the community and the world. Special thanks to Opening Master, the biggest quality chess database with 9.6 millions chess games and charity organization, The Gift of Chess. What are your last words?
We just got our first order from the gift of chess, 200 chess sets cost $2,000. And we are so excited. We are grateful to them and we encourage other members of the chess community to follow this beautiful example. Remember when you buy a chess that you are empowering these young girls. You are creating jobs in Africa and helping Africa rise up in industry.
Thank you.
OpeningMaster is now available on all three major podcast platforms
We are glad we can provide this service totally for free on all major podcast platform Youtube, Spotify and Apple Podcasts so you can now enjoy the chess meditations whether you are fan of either of the three.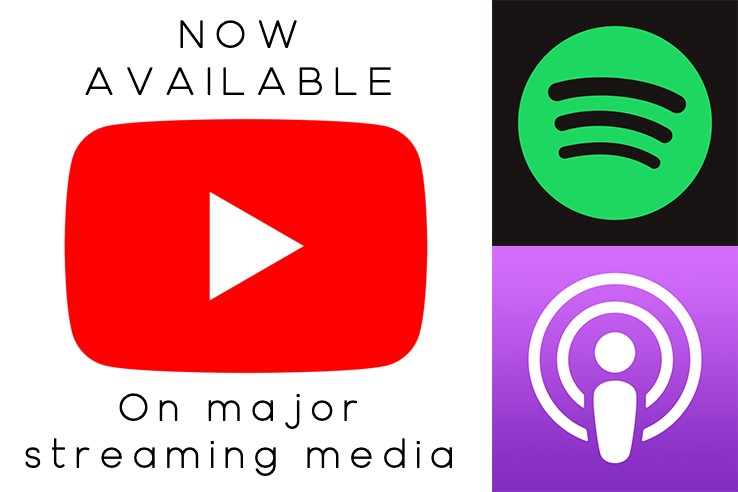 Visit and subscribe to our YouTube channel

to learn chess openings and much more. Listen to our Spotify Podcasts

on weekly basis.