When I spoke to my father in the late 90s, he just received a new book from Chess Informant internationally known these days as Sahovski. His eyes were full of excitement, chess energy and pride. Back in the days you ordered their books by traditional mail. You actually do it today too. How far have they evolved since 1966?
Chess Informant is a Serbian company that publishes chess books and periodicals, including a series of chess books called "Informator," which contain annotated chess games and other chess-related content. The company was founded in 1966 in Belgrade, Serbia, and has since become well-known internationally for its high-quality chess publications. So, in that sense, Chess Informant is a part of Serbian chess heritage.
" We are Children of the Informant.", Garry Kasparov
Garry Kasparov, the former World Chess Champion, has spoken highly of Chess Informant and its publication, "Informator." In a review of the book "Informator #64," Kasparov wrote: "For those who want to study chess seriously, Chess Informant is an indispensable resource. The analysis is deep, the coverage is comprehensive, and the presentation is first-rate." Kasparov has also contributed to Chess Informant as an annotator and has had many of his own games published in the series. Overall, it appears that Kasparov holds Chess Informant and its books in high regard as a valuable resource for chess study and analysis.
From volume 1 to volume 154
What is so unique about the books that every chess fanatic, enthusiast, guru or grandmaster have all their collection. Has Chess Informant outlived their name, is it legacy or do they keep up with the latest trends - online world?
The books will be always here, Alexander Horvath, (1954-2013) founder of Openingmaster. You only need to read 8 books in your life, he said many times (actually he took this statement from Mikhail Bulgakov, Russian writer author of the novel The Master and Margarita). But which one master? I wish I knew...
QUALITY BASE 2022 by CHESS INFORMANT
With a grand total of 122 093 games (75 463 full games and 46 630 game fragments), in numerical terms it is the biggest collection of annotated games on the market. In contrast to the commercial databases which offer millions of freely accessible games with no analysis, Quality Base is a triumph of quality over quantity.
(ok here we must argue a bit, quantity matters if you have it all played over the board). Opening Master currently offers 9,2 millions of human chess games officially played over the board as is considered the biggest, if you want to download the latest version hit the button below)

Quality Base is a complete collection of all the games ever published in Informant, from its very first issue, presenting games from 1965 right up to the very last issue – Informant 150. You can buy their collection here.
It is designed to offer you a tremendously easy access to:
- Entire Database
- Each individual Informant
- Games played by World Champions and other prominent chess players
- Game annotators
- All the Openings according to the ECO code system
- Most popular opening lines and variations
- Golden games, the best of the very best as voted by our Grandmaster jury
Quality Base by Chess Informant is a unique historical collection of annotated chess games which will serve as a premium database for daily use by competitive players and chess lovers worldwide.
(you are welcome Sahovski ;-)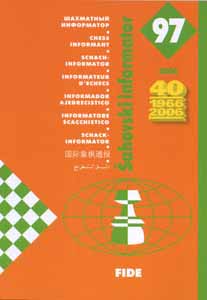 Aleksandar Matanović and Milivoje Molerović
Chess Informant (Šahovski Informator) is a publishing company from Belgrade (Serbia, former Yugoslavia) that periodically (since 2012, four volumes per year) produces a book entitled Chess Informant, as well as the Encyclopaedia of Chess Openings, Encyclopaedia of Chess Endings, Opening Monographs, other print publications, and software (including electronic editions of most print publications). Aleksandar Matanović (Serbian chess grandmaster) and Milivoje Molerović founded the company in 1966 for the purpose of offering the rest of the world the sort of access to chess information enjoyed by Soviet players. The company has sold three million books in 150 countries, according to its website.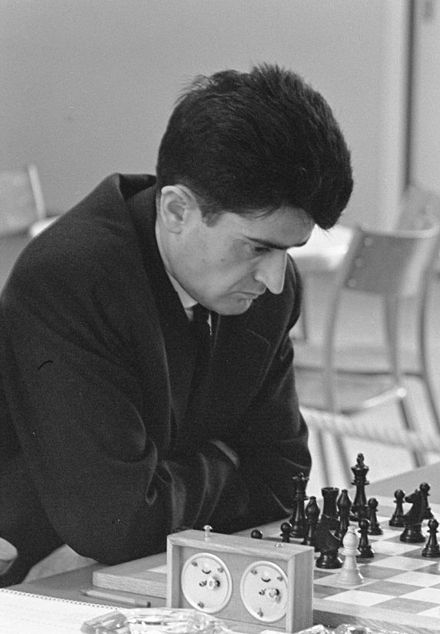 Chess Informant published two issues per year in 1966–1990, three issues per year in 1991–2011and four issues per year since 2012. Each issue offers several hundred games or fragments of games from master play, mostly annotated by the players themselves. A board of leading players selects the best games of each issue, and these are republished in the next issue often with more extensive annotations. Each issue since Chess Informant 5 has included a combinations section with problems from recent play. A similar endings section has also become a standard feature. [Wikipedia]
Slow Chess
We live in the fast world. Blitz everywhere. Can books survive? The answer is yes. The world is spinning fast however people are turning more to slow food, slow fashion, slow reading and slow chess. In that matter, the renaissance is still here. Our lead chess analyst Tomas Hecht has entire book collection of Chess Informant and just like my father, he is looking forward to the new 155th version.
Cheers and Happy New Year 2003
Alexander Horvath, Jr