Dear Chess friends,
we have an important announcement to make. After 6 years of using cloud services of our vendor SugarSync we decided it is time to move on to better, faster and more reliable. We have heard many unpleasant stories about slow downloading, breaks, corrupted files etc and contacted number of times the help desk of SugarSync. Their response was always like it is the users issue, they have slow internet or provider is blocking their services and other B.S. Despite numerous attempts to show them comparison of other services they were unable to help us. So it is time to move on. We have found better, faster, more reliable service to you. It is called Sync.com.
The Cloud service is free of charge for you unlimited (not like SugarSync requires 90 days active account otherwise they cancel it) time and offers 5 GB of free storage (our shared folders do not count into this 5GB) . We use business PRO account which means we get to share with all of you the content of the folders. Another massive improvement in security is that members DO NOT see each other and we get to share large files at once. We no longer need to use the compression of RAR or ZIP which I know many of you hated it. This was also a limitation of sugarsync. The most important factor is the download speed. This we find after testing 10x faster than sugarsync and also more reliable (does not crash in the middle). The replication services is fast and secure. We offered it to some chess members and they were all happy with the service.
We will start migration of cloud services ASAP meaning please expect email invitation to the sync.com folder where we share our chess databases soon. We will run sugarsync simultaneously for some time and then discontinue the account. Please contact us in case you haven't received the invitation by December 1, 2016.
Take a look at the major characteristic of sync.com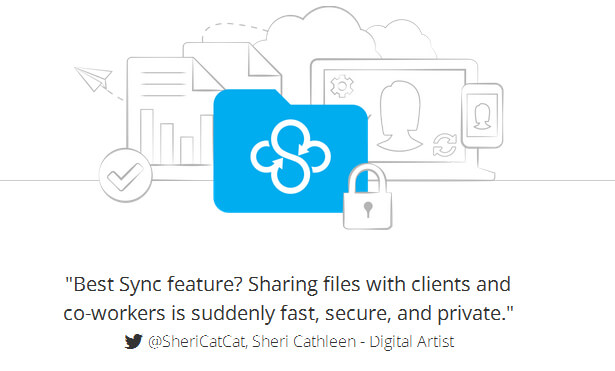 Sync and storage
Save files on your computer and keep them synchronized and accessible across all your computers and devices.
Access your files from any computer or device
Desktop apps for Windows & Mac OS X
(Windows XP, 7, Vista, 8, 8.1, 10 - Mac OS X 10.5.2+)
Mobile apps for iPhone, iPad and Android
Web browser access
Offline access
Selective sync
5 GB storage always free (never expires)
Up to 2 TB of storage space
Sharing and collaboration
Improve productivity with file sharing designed to make internal and external document collaboration fast, secure, and 100% private.
Send files to anyone - even if they don't have a Sync account
Send large files fast
Allow anyone to securely send files to you
Create shared folders, and invite clients or team members to collaborate
Admin panel with multi-user access control
Set custom passwords for viewing shared content
Set expiry dates
Set permissions such as "read-only" or "read-write"
Set download limits and view download stats
Remote wipe data on any share
Backup and restore
Back up your files all in one place, protect them from accidental deletion, and never lose your files again.
Realtime backup
Disaster recovery (quickly restore to new computer)
Deleted file recovery
File version history, preview and restore
Sync Vault (cloud only storage)
Security and privacy
Sync's unique, zero-knowledge storage platform guarantees your privacy by providing end-to-end encryption, and most importantly - only you have access to the encryption keys. We can't read your files. Neither can the NSA.
Zero-knowledge, end-to-end encryption
Privacy guarantee (we can't access your files or file metadata)
2048 bit RSA, 256 bit AES, SSL and TLS encryption
Files encrypted in transit and at rest
Share controls, permissions and user administration
Remote logout
Remote wipe
File audit logs
Account notifications
Two-factor authentication
Compliance
Ensure your company meets data privacy compliance guidelines and legislation - important if you operate in a regulated industry.
Datacenters and technology
Sync maintains world-class datacenter facilities to ensure your files are always available.
SOC-1 certified datacentres with security audits by KPMG
Hardware redundancy - RAID storage
Network redundancy - multi-homed network providers