"Through the Mirror of Chess: A Cultural Exploration" is a thought-provoking and comprehensive documentary that delves deep into the societal impact of chess. Directed by Howard Burton, this film ambitiously attempts to capture the multifaceted nature of the game and its influence on various aspects of human civilization.
Four hours of video footage
At first glance, the idea of four films dedicated to exploring chess may seem excessive. However, as Burton explains in his introductory text, chess's historical significance and its wide-ranging cultural implications necessitate such an expansive approach. The film draws on archeology, cultural anthropology, art, and literature to depict the game's enduring appeal across different eras and civilizations. Yes, in today's fast pace TikToks and YouTube shorts, people are used to quick and shallow. With Howard's four films get ready for slow and deep. Slow in the good meaning, almost a PhD like slow. The first two films are for hard core enthusiasts and chess fans to understand where chess come from while the parts three and four explains contemporary and dynamic use of chess. Get ready for big ride.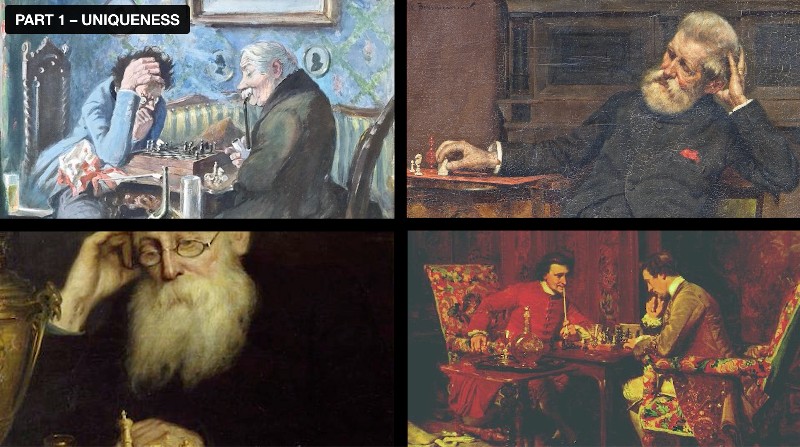 Photo credit: Part 1 Uniqueness - Through the Mirror of Chess: A Cultural Exploration
Variability of chess
One of the film's notable strengths lies in its ability to showcase the remarkable variability of chess. Through captivating visuals and insightful interviews, the documentary highlights how chess has consistently adapted and evolved throughout history. The incorporation of medieval romances and political allegory demonstrates the game's enduring presence in popular culture and its reflection of societal dynamics.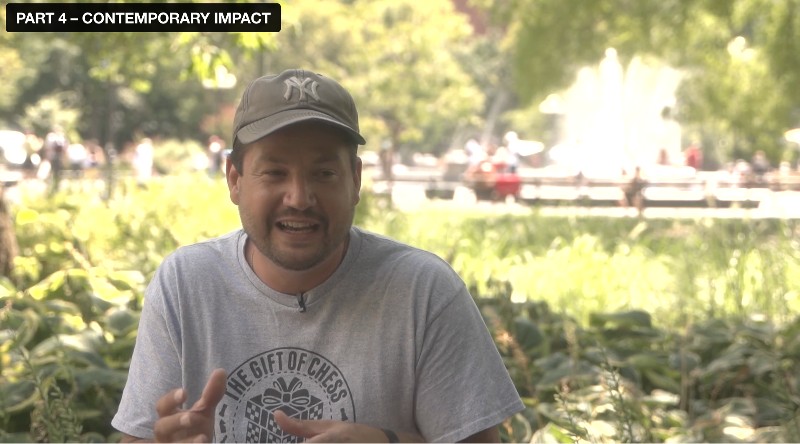 Photo credit: Russel Makofsky, The Gift of Chess, Through the Mirror of Chess: A Cultural Exploration
Burton does not shy away from exploring chess's impact on various fields of study, including mathematics, linguistics, psychology, economics, and computer science. By examining these diverse disciplines, the film effectively portrays chess as a multifaceted tool that resonates beyond the confines of a mere board game.
Chess discovering social issues
The documentary also delves into the realm of social issues, examining the evolving views of community, technology, sports, and gender stereotypes through the lens of chess. This exploration provides a unique and valuable perspective on these topics, offering viewers a deeper understanding of how chess intersects with broader societal concerns.
Moreover, "Through the Mirror of Chess" sheds light on the game's potential as a tool for social integration and personal empowerment worldwide. By showcasing inspiring stories and real-life examples, the film illustrates how chess has transformed lives and provided individuals with a sense of purpose and belonging.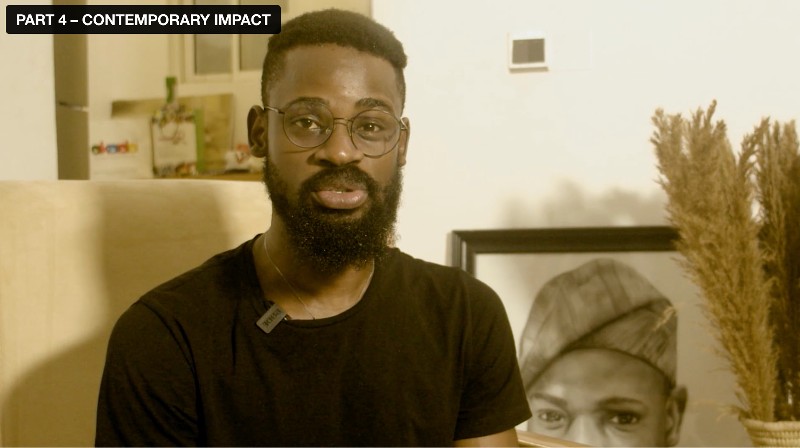 Photo credit: Tunde Onakoya, Founder Chess in Slums Africa, Through the Mirror of Chess
While the documentary covers an extensive range of topics, it maintains a cohesive narrative that keeps viewers engaged throughout. Burton's storytelling skills are evident as he seamlessly weaves together different strands of chess's cultural significance, creating a rich tapestry of insights and revelations.
Visually, the film is a treat for the eyes. From ancient chess sets to contemporary tournaments, the cinematography captures the beauty and intricacy of the game. Combined with well-chosen archival footage and expert commentary, the visuals enhance the narrative, making it both informative and visually appealing.
If there is one minor criticism, it would be that at times, the sheer depth and breadth of information presented can be overwhelming. While the film excels in covering a wide range of topics, some viewers might find it challenging to fully absorb all the information in one viewing. However, this can be seen as a testament to the film's ambition rather than a significant flaw.
Ambitious and Enlightening documentary
"Through the Mirror of Chess: A Cultural Exploration" is an ambitious and enlightening documentary that successfully illuminates the intricate connections between chess and various aspects of human society. Howard Burton's meticulous research, combined with captivating visuals and compelling storytelling, make this film an engaging and intellectually stimulating experience. Whether you are a chess enthusiast or simply curious about the game's broader cultural implications, this documentary is a must-watch for its comprehensive exploration of chess's influence on our world.
Official video trailer
Film Review by Alexander Horvath, Founder OpeningMaster.com
Partnership with Gift of Chess
By partnering with Opening Master, Gift of Chess seeks to offer even more benefits to its members and affiliates. Opening Master has been in the business of publishing chess databases since 2004, with a focus on education and chess growth, especially for children and young players. The chess databases are used globally by many IMs and GMs too. Their commitment to the growth of the chess community aligns perfectly with Gift of Chess's mission, making this partnership a natural fit.
"Opening Master is thrilled to be partnering with Gift of Chess," said Alexander Horvath, CEO of the company. "We believe that our expertise in chess education and growth, combined with Gift of Chess's experience in distributing chess sets globally, will help to make the chess community stronger together."
We are inviting all chess players to use the special coupon code during Opening Master purchase checkout

"giftofchess"

to be eligible for immediate discount of 20%. Opening Master will add 30% from each sale and make monthly donations to GOC to support their projects in globally.
Download biggest chess database OM OTB with 9.6 million official human chess games.

Gift of Chess's Board Member, Russell Makofsky, echoed this sentiment, saying "We are excited to be partnering with Opening Master, and we believe that this partnership will help us to achieve our goal of making chess more accessible to people around the world. Together, we can make a real difference in the lives of children and communities through the game of chess."
Ambassador from Czechia and Slovakia: Lukas Piffko
Judo, BJJ, MMA Fighter, Member of Hron Gym Gauny Team, Czechia, practices also Slovakia
20 years of martial arts, loves chess
WOW BJJ European Champion Silver, Bronze
IMMAF Junior World Championships Male Junior Light Heavyweight Silver
Junior World Male Junior Middleweight Bronze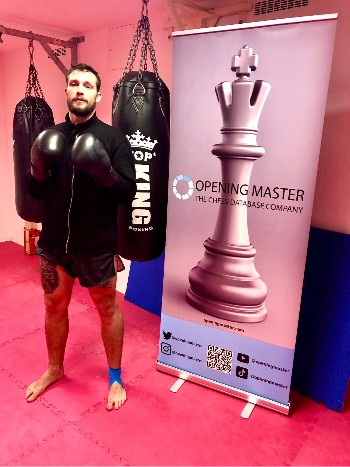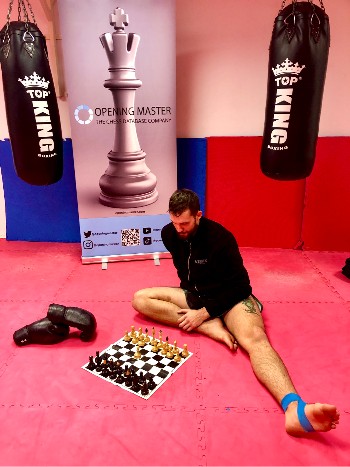 Lukas Piffko: Chess has the power to transform lives, and it is our collective responsibility to make it accessible to all children. Through our charity cause that connects MMA and chess, we aim to break barriers, challenge stereotypes, and raise awareness of the tremendous benefits of this remarkable game. By purchasing the Opening Master Chess Database with the special coupon code "mmachess," you not only enhance your own chess skills but also make a positive impact on the lives of underprivileged children. Together, let's fight hard, play to win, and support this noble cause.
Join us in awakening the warrior within every child and paving the way for a brighter, more inclusive future.
OpeningMaster is now available on all three major podcast platforms
We are glad we can provide this service totally for free on all major podcast platform Youtube, Spotify and Apple Podcasts so you can now enjoy the chess meditations whether you are fan of either of the three.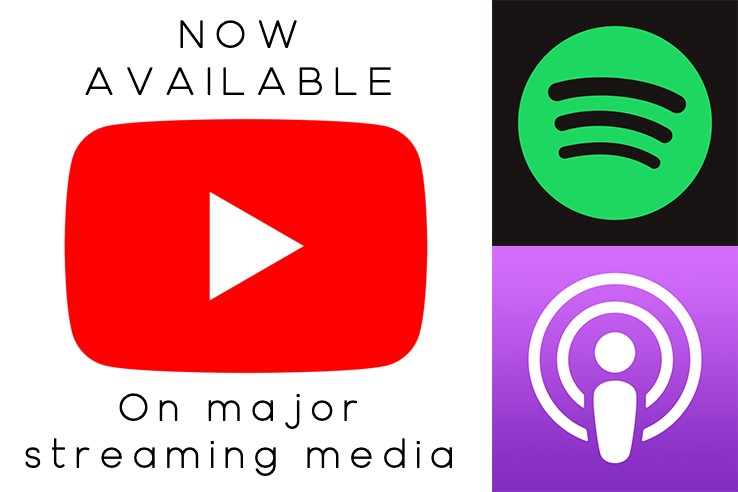 Visit and subscribe to our YouTube channel

to learn chess openings and much more. Listen to our Spotify Podcasts

on weekly basis.