Interview with 8 year old Chess Prodigy from Nigeria Ivie Urieto about her chess life, favorite things to do and message to other boys and girls in her age. Prepared by Opening Master.
About Ivie Urieto
Ivie Urieto is an eight-year-old chess player from Abuja, Nigeria. Ivie started playing chess at the age of four and her favorite chess piece is the knight. She has participated in a few chess tournaments, including Chess Hope and an All-girl online tournament hosted by Susan Polgar.
Ivie is an ambassador for Gift of Chess in Nigeria and has visited schools, orphanages, and local organizations to teach people about the game of chess. She faces challenges in attending more tournaments due to her father's work commitments and school. However, her father plans to create a brand around her to create more opportunities. Ivie's father believes chess can change one's mindset and reduce crime. Ivie's favorite school subject is math and her younger sister has also started chess lessons. Ivie's coach is from Cleveland Chess Club, USA.
Interview
OM: Hi, Ivie. It's pleasure talking with you. Can you tell us more about your favorite chess piece the Knight, and why you like it?
Ivie: I like the knight because it does have an obstacle.
OM: Thank you, Ivie. I have one more for you. What inspired you to start playing chess at such a young age?
Ivie: It's my daddy that inspired me to start playing chess at such a young age.
OM: How do you balance your schoolwork and chess practice?
Ivie: I balance my schoolwork by having a chess timetable at a school time table. I make sure chest doesn't disturb my schoolwork, and also I give myself enough time for. What has been your greatest achievement in chess so far? My greatest achievement so far is that I have a chess tournament named after me in Nebraska, the United States. I feel good about it, and also I have 10 medals, with my name, which I won in various tournament, and I also have a brand new Samsung laptop from Greater Cleveland Chess.
OM: Thank you, Ivie. It's very interesting talking to you. Our viewers are interested. What challenges have you faced as a young chess player in Nigeria?
Ivie: The challenges I have faced as a young player in Nigeria is that I don't have too many opportunities to play at my level. I usually play with adults and online.
OM: I would like to ask you, how has chess affected your life outside of the game?
Ivie: Chess has quickly affected my life cause I now have friends in both Nigeria and outside Nigeria, and it's making me to be happy most.
OM: And my last question to you, do you have any advice for other young children who want to learn how to play chess?
Ivie: Chess is a lot of fun for girls willing to play and to learn. It makes you to meet people. It makes you to to be smart and involves critical thinking
Read more about Ivie's success and reach out to her if you want to support.
Twitter: https://twitter.com/chesswitivie
LinkedIN (her father Clement): https://www.linkedin.com/in/ivie-urieto-000b3a23b/
You can download all 9.5 million human chess games from the below link and instantly replay all tournaments.

The chess databases are important for a number of reasons.
First and foremost, chess databases allow players to study and analyze past games. By studying the strategies and tactics used by top players, aspiring chess players can improve their own skills and understanding of the game. In addition, chess databases can be used to identify patterns and trends in a player's style, which can be helpful in preparing for a match against that player.
Second, chess databases can be used as a training tool. Many chess databases come with built-in analysis and training features that allow players to test their skills and practice specific openings or endgames. This can be particularly useful for players who are looking to improve their tactics or endgame play.
Third, chess databases can be used to track progress and measure improvement. By storing and analyzing a player's games over time, a chess database can help a player identify areas of weakness and track their progress as they work to improve.
Finally, chess databases can be used for research and analysis. Chess enthusiasts and researchers can use chess databases to study the history of the game, analyze the trends and patterns that have emerged over time, and identify the factors that contribute to a player's success.
The hess databases are an invaluable resource for players, trainers, and researchers alike. They provide a wealth of information and tools that can be used to improve one's understanding and skills in the game of chess.
OpeningMaster is now available on all three major podcast platforms
We are glad we can provide this service totally for free on all major podcast platform Youtube, Spotify and Apple Podcasts so you can now enjoy the chess meditations whether you are fan of either of the three.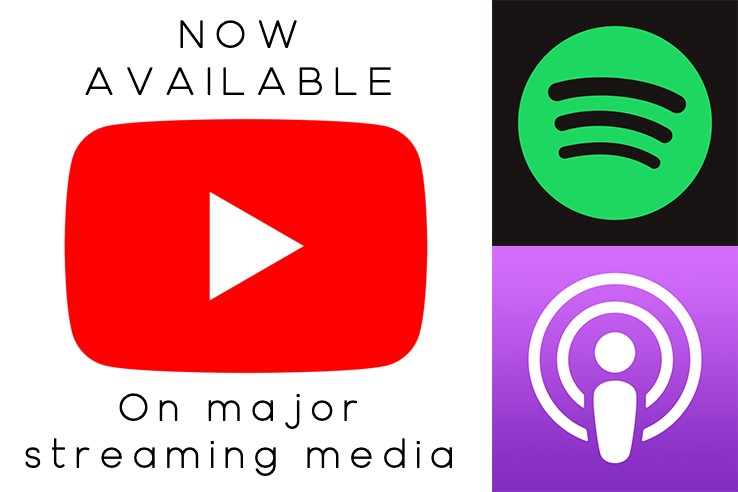 Visit and subscribe to our YouTube channel

to learn chess openings and much more. Listen to our Spotify Podcasts

on weekly basis.