The Slovak Chess Federation, with the support of the Ministry of Education, Science, Research and Sports of the Slovak Republic, recently organized the Slovak Youth and Junior Individual Championships. During the tournament important agreement was reached and signed with Opening Master.
The tournament featured categories for players under 8, 10, 12, 14, 16, 18, and 20 years old in standard chess. The competition took place from April 16th to 23rd in the beautiful spa resort town of Dudince in Slovakia.
A three years contract
During the championship, the President of the Slovak Chess Federation, Mr. Milan Roman, signed a three-year contract agreement with Alexander Horvath, CEO of Opening Master, the biggest chess database company. Under this agreement, members of the Slovak Chess Federation will have access to premium chess databases, allowing them to improve their game and enhance their skills.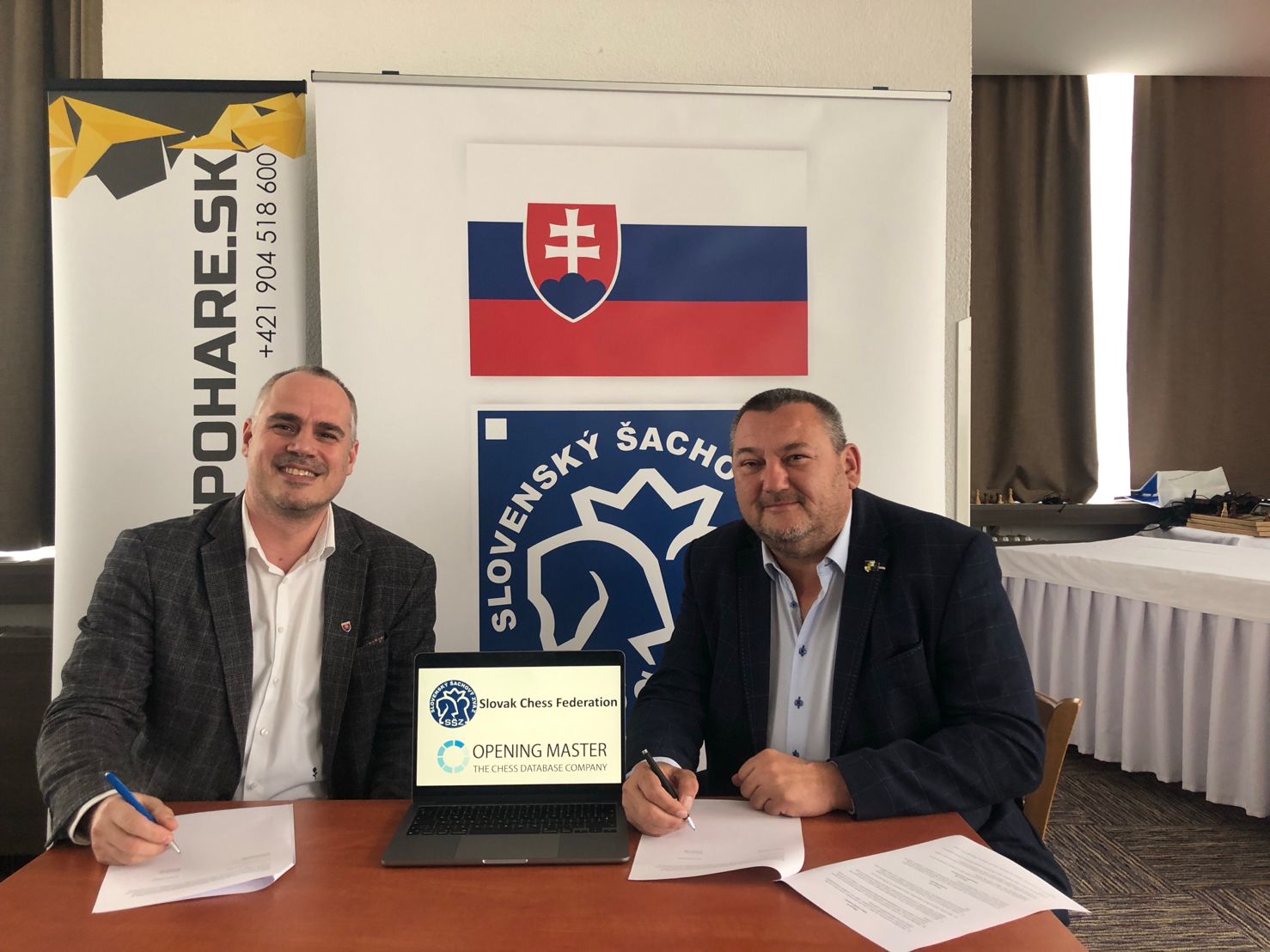 "We are excited to partner with the Slovak Chess Federation to promote the game of chess and support its growth in Slovakia," said Alexander Horvath, the founder of Opening Master. The company has a long-standing reputation since 2004 for providing top-notch chess databases, and they are delighted to extend our services to the Slovak Chess Federation. "We look forward to a fruitful partnership and to seeing the positive impact that this collaboration will have on the chess community in Slovakia," Horvath added.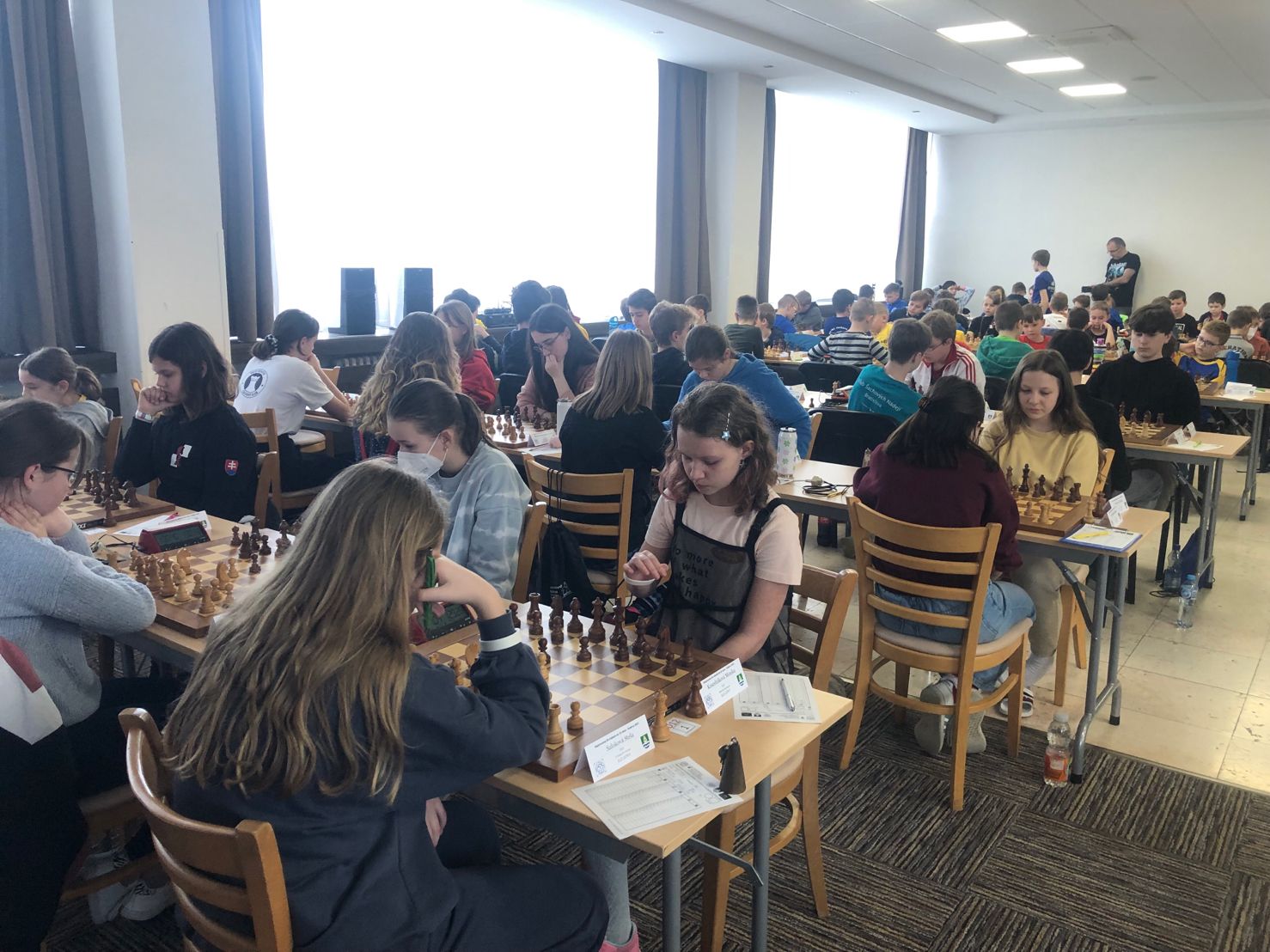 Chess teachers, coaches, and partners of the Chess in Schools project will also have access to the Opening Master chess databases. These databases include the leading OM OTB chess database with 9.5 million official over-the-board chess games played between 1800 and today, updating them on a monthly basis. Those interested in accessing these databases can contact the federation's secretariat directly or Opening Master.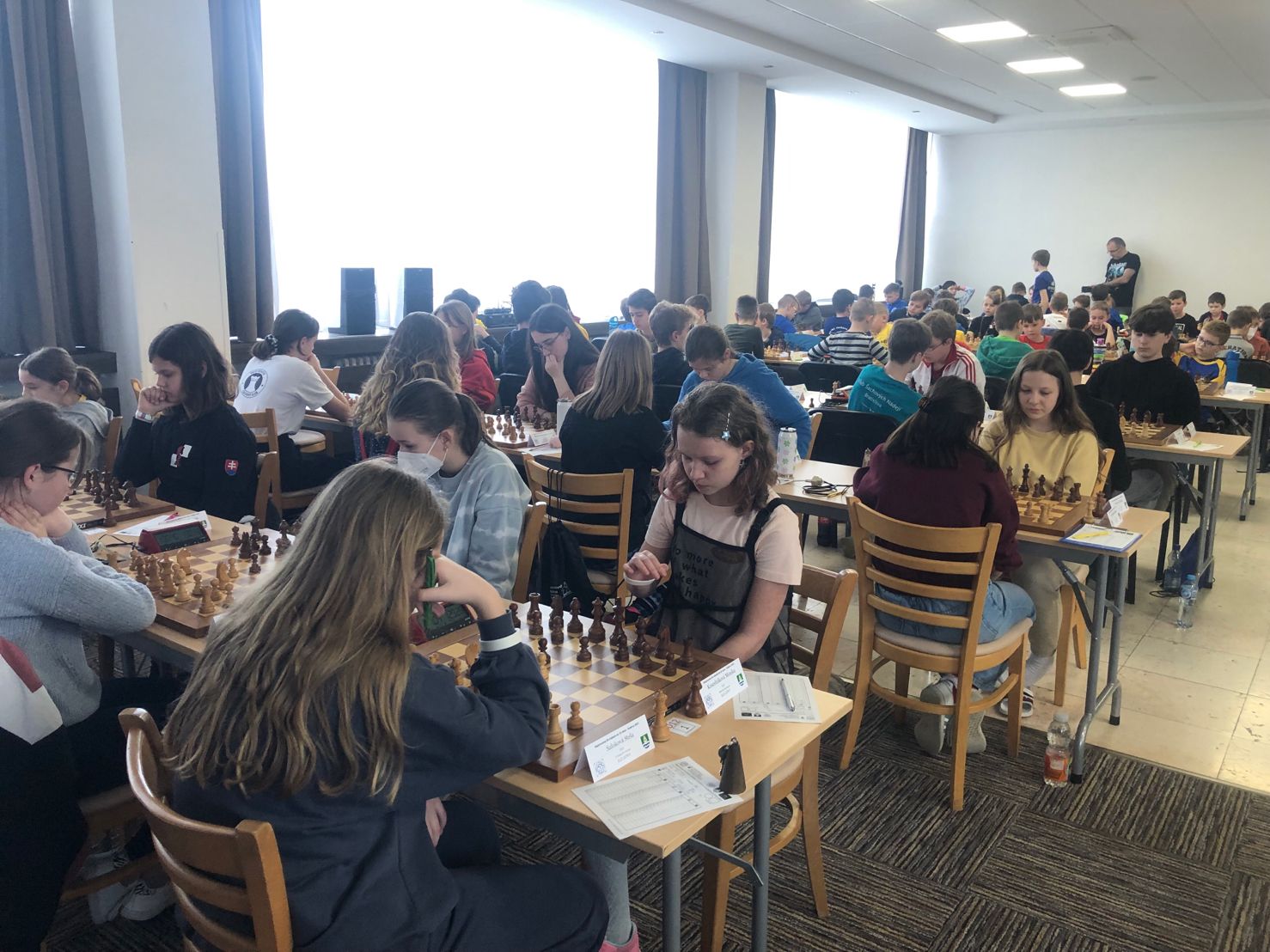 Great success
Overall, the championship was a great success, with 217 youth participants and their parents and coaches taking part in the event. The Slovak Chess Association and the Ministry of Education, Science, Research, and Sports of the Slovak Republic are thrilled to have partnered with Opening Master, and they look forward to working together to promote the game of chess and support its growth in Slovakia. Good luck to all the players in their future chess games!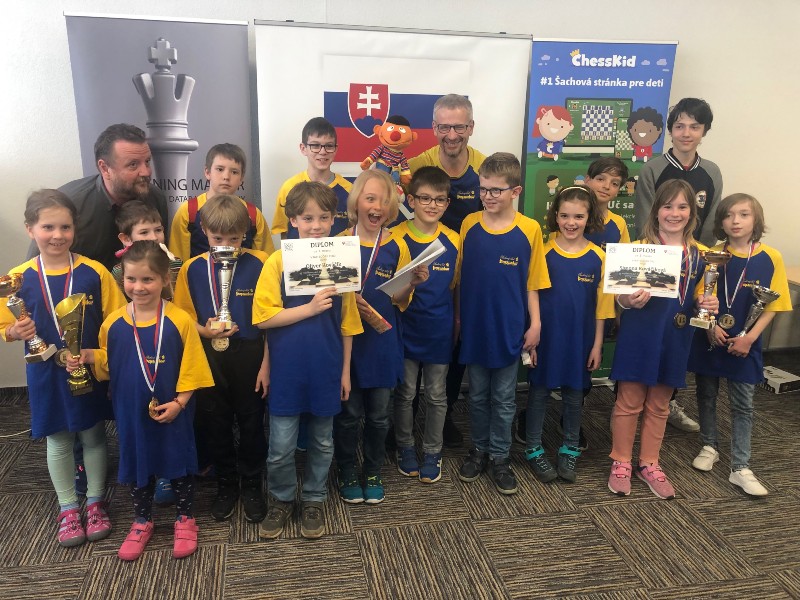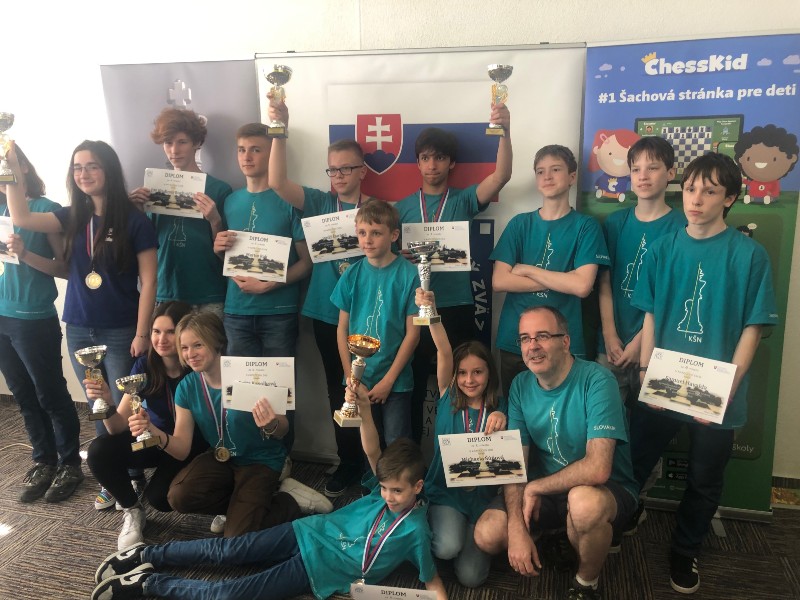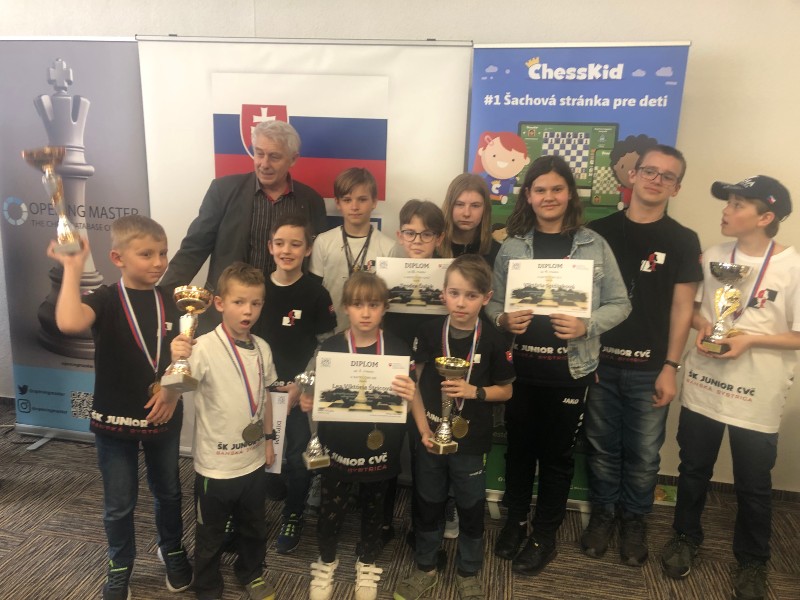 The results of the tournament can be found here: https://chess-results.com/tnr739399.aspx?lan=4&art=0
Final round of the tournament can be found here: https://chess24.com/en/watch/live-tournaments/slovak-youth-championship-2023-u20-u18/1/1/1
Why is chess important for our children
Chess is a game that has been enjoyed by people of all ages for centuries. However, it is particularly beneficial for children to learn and play for a number of reasons.
Firstly, playing chess helps to develop critical thinking skills. Children must analyze the board, plan their moves ahead of time, and anticipate their opponent's moves. This type of strategic thinking can improve a child's problem-solving abilities and decision-making skills.
Secondly, chess can help to improve a child's memory and concentration. In order to play the game successfully, a child must be able to remember the rules and the various moves that each piece can make. Additionally, they must be able to concentrate for long periods of time in order to think through their moves and anticipate their opponent's actions.
Lastly, chess can be a great way to improve a child's social skills. Playing the game with others can help children learn to communicate effectively, take turns, and be gracious winners and losers. Last week there was not winner or losers, only learners.
Overall, chess is an excellent activity for children to participate in, as it provides a wide range of benefits that can improve their mental, social, and emotional well-being.
Why are chess databases important aspect to learn chess?
The chess databases allow players to study and analyze past games. By studying the strategies and tactics used by top players, aspiring chess players can improve their own skills and understanding of the game. In addition, chess databases can be used to identify patterns and trends in a player's style, which can be helpful in preparing for a match against that player.
They can be used as a training tool. Many chess databases come with built-in analysis and training features that allow players to test their skills and practice specific openings or endgames. This can be particularly useful for players who are looking to improve their tactics or endgame play.
You can track progress and measure your own improvement. By storing and analyzing a player's games over time, a chess database can help a player identify areas of weakness and track their progress as they work to improve.
Chess databases can be used for research and analysis. Chess enthusiasts and researchers can use chess databases to study the history of the game, analyze the trends and patterns that have emerged over time, and identify the factors that contribute to a player's success.
Simply, the chess databases are invaluable resource for players, trainers, and researchers alike. They provide a wealth of information and tools that can be used to improve one's understanding and skills in the game of chess.
And Slovak Federation need not to worry about the chess databases anymore. They have Opening Master
Download the ability to search through 9.5 millions of human chess games played officially. Learn from the best.

OpeningMaster is now available on all three major podcast platforms
We are glad we can provide this service totally for free on all major podcast platform Youtube, Spotify and Apple Podcasts so you can now enjoy the chess meditations whether you are fan of either of the three.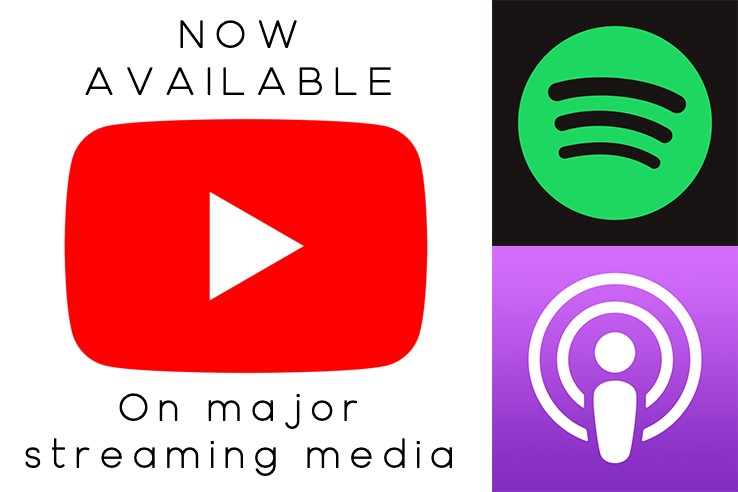 Visit and subscribe to our YouTube channel

to learn chess openings and much more. Listen to our Spotify Podcasts

on weekly basis.