The original name Opening Master was born in 2004 when the web site was also registered. The founder and creator Alexander Horvath, SIM (1954 - 2013) was a big fan of collecting data since the origin of correspondence chess back in the 80s. I personally remember him writing down all the games in a big red note book, studying the opponents from the older notes and having thousands of books on different openings.
Going to the post office with paper post logs with chess moves, and receiving replies from chess players 1-2 weeks later. The 90s meant computers and chess databases. And faster collection and analysis.The studying and real collecting of the games wasn't really meaningful until the Internet era started. The birth of chess databases and the birth of Opening Master. The legacy continues with more power and strength, more analysis and more statistics. The correspondence chess is about studying a perfect move, perfect opening, middle game and perfect closing. The computers help humans to analyze and decide however we STILL believe the human brain has bigger potential than the computer. Therefore the original decision was to produce ALWAYS the human games only. In 2004 and also 2015.
About Opening Master
OpeningMaster.com is a privately owned enterprise. The authors have been involved in chess for more than 30 years and are internationally recognized players. The creator of the project is Alexander Horvath, Senior International Master, ICCF (ELO 2497, 2. GM Norm) member of Slovak National Team (Gold Medal ICCF European Team Championship). Other main contributors to OM databases are Jan Helbich, SIM , Peter Pasko, SIM and Slávka Hulecová, LIM.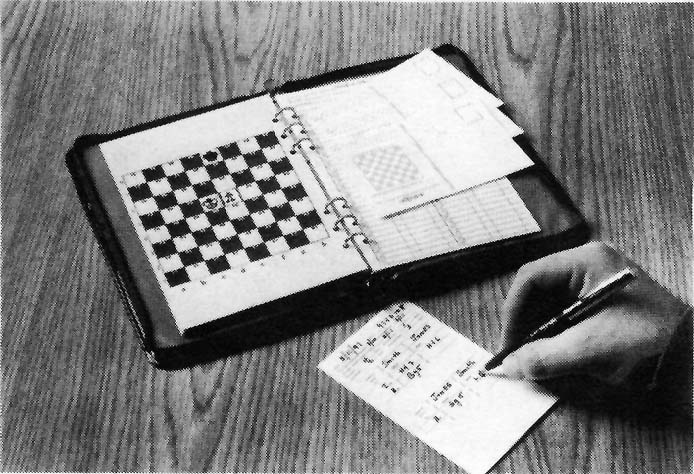 Mission Statement
• NO multiple data / same games presented twice - duplication issue
• NO short games (less than 8 moves)
• NO computer games
• NO games which were played prior 1900 as we consider them as 'too romantic'
• NO games without body (as they don't bring any analysis value add)
• YES - to provide best chess databases with highest quality from humans to humans
How things have started:
| | | | |
| --- | --- | --- | --- |
| Version | Release Date | Games | |
| OM Alpha | 2005 | 3,300.000 | |
| OM Beta | 2006 | 4.500.000 | |
| OM RC1 | 2007 | 4,800,000 | |
| 1.00 | March 7, 2008 | 5,083,779 | |
| 1.01 | March 16, 2008 | 5,112,427 | |
| 1.02 | April 2, 2008 | 5,115,853 | |
| 1.03 | May 2, 2008 | 5,131,048 | |
| 1.04 | June 10, 2008 | 5,154.271 | |
| 1.05 | July 5, 2008 | 5,168,049 | |
| 1.06 | August 4, 2008 | 5,225,910 | |
| 1.07 | September 4, 2008 | 5,271,420 | |
| 1.08 | October 3, 2008 | 5,324,805 | |
| 1.09 | November 3, 2008 | 5,510,355 | |
| 1.10 | December 5, 2008 | 5.537,195 | |
| 1.11 | January 5, 2009 | 5,539,943 | |
| 1.12 | February 4, 2009 | 5,557,710 | |
| 1.13 | March 3, 2009 | 5,541,146 | |
| 1.14 | April 5, 2009 | 5,565,054 | |
| 1.15 | May 2, 2009 | 5,580,129 | |
| 1.16 | June 2, 2009 | 5,604,608 | |
| 1.17 | July 5, 2009 | 5,625,215 | |
| 1.18 | August 3, 2009 | 5,645,742 | |
| 1.19 | September 6, 2009 | 5,677,818 | |
| 1.20 | October 4, 2009 | 5,700,186 | |
| 1.21 | November 7, 2009 | 5,717,136 | |
| 1.22 | December 5, 2009 | 5,737,826 | |
| 1.23 | January 2, 2010 | 5,748.250 | |
| 1.24 | February 6, 2010 | 5,762.539 | |
| 1.25 | March 5, 2010 | 5,780.518 | |
| 1.26 | April 5, 2010 | 5,801,613 | |
| 1.27 | May 5, 2010 | 5,816.945 | |
| 1.28 | June 4, 2010 | 5,831.786 | |
| 1.29 | July 5, 2010 | 5,848.879 | |
| 1.30 | August 4, 2010 | 5,875.890 | |
| 2.00 | September 4, 2010 | 5,862.783 | |
| 2.01 | October 4, 2010 | 5,926.283 | |
| 2.02 | November 3, 2010 | 5,959.156 | |
| 2.03 | December 4, 2010 | 6,036.810 | |
| 2.04 | January 6, 2011 | 6,056.943 | |
| 2.05 | February 3, 2011 | 6,069.539 | |
| 2.06 | March 3, 2011 | 6,081.506 | |
| 2.07 | April 5, 2011 | 6,108.883 | |
| 2.08 | May 4, 2011 | 6,150.939 | |
| 2.09 | June 5, 2011 | 6,192.640 | |
| 2.10 | July 4, 2011 | 6,213.832 | |
| 2.11 | August 6, 2011 | 6,249.821 | |
| 2.12 | September 1, 2011 | 6,277.510 | |
| Version Split | Date | OM GOLEM | OM OTB |
| 2.13 | October 1, 2011 | 7,543.153 | 5,674.681 |
| 2.14 | November 1, 2011 | 7,623,665 | 5,700,862 |
| 2.15 | December 1, 2011 | 7,665,905 | 5,738,984 |
| 2.16 | January 1, 2012 | 7,848.778 | 5,857.167 |
| 2.17 | February 1, 2012 | 8,080,111 | 6,060.027 |
| 2.18 | March 1, 2012 | 8,104,368 | 6,149,182 |
| 2.19 | April 1, 2012 | 8,104.368 | 6,135.474 |
| 2.20 | May 1, 2012 | 8,170.695 | 6,151.394 |
| 2.21 | June 1, 2012 | 8,200.503 | 6,181.420 |
| 2.22 | September 1, 2012 | 8,341.648 | 6,273.439 |
| 2.23 | January 1, 2013 | 8,701,379 | 6,579.340 |
| 2.24 | June 1, 2013 | 8,701,379 | 6,533,462 |
| 2.25 | October 1, 2013 | 8,701,379 | 6,594,984 |
| 2.26 | October 1, 2014 | 8,701,379 | 6,718,376 |
| 2.27 | December 1, 2014 | 8,701,379 | 7,347,687 |
| 2.28 | January 1, 2015 | 10,015,200 | 7,442,823 |
| 2.29 | May 1, 2015 | TBD | 7,651,818 |
History of Logo development